Wednesday, 29 March 2017
Written by Super User
CBRE เปิดรับตำแหน่ง Valuer 2 ตำแหน่ง และรับนักศึกษาฝึกงาน 2 ตำแหน่ง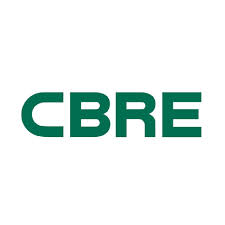 we would like to ask for your support by advertising CBRE's available Valuer positions to your 4th year MRE and BRE students. Moreover, CBRE also has an internship program for 3rd year students in two of its departments which are Valuation and Research/Consulting Departments. The interns will be hired as permanent officers after they graduated in a year after the internship period if they pass our evaluation. The internship period is two months which will start from 1st of June until the end of July 2017.
Please see below the job descriptions for both departments and also the qualifications for valuers and interns. Kindly note that the applicants should send their CV (clearly indicating the department where they would like to apply: Valuation Department as Valuer or Intern or Research/Consulting Department as Intern) to our HR team (via email: dhanatchaporn.wiboonkongsajja@cbre.co.th). The CVs for the internship program should be sent to us before the end of April 2017.
Company: CBRE Thailand
Location: CRC Tower, All Seasons Place, Wireless Road (close to BTS Ploenchit Station)
Responsibilities:
Valuation Department
The valuer is responsible for conducting valuation analysis for real estate starting from site inspection, market/field survey to value assessment and report preparation.
The valuation provides determination and independent opinion of the fair value of land and property.
CBRE Thailand has completed valuation assignments for all kinds of real estate including land, factory, office building, shopping centre, hospitality property, etc. We do not only cover the properties in Bangkok but our service also includes the other major cities and locations in Thailand, i.e. Phuket, Samui, Eastern Seaboard and Chiangmai. Below are the main functions of a valuer:
Conducts site inspections

Conducts market/field surveys

Conducts value assessment and relevant analysis (mainly using discounted cash flow approach)

Prepares valuation reports
Primary responsibilities in Research/Consulting Department
Works as a part of our consultancy services team to produce market research, development advice and feasibility studies on property developments for clients.

Conducts cash flow analysis that will be read by investors and lenders
Qualifications:
For Valuers (2 positions)
Male / Female, aged 23-28 years old, Thai national only

Bachelor's degree or Master's degree in Finance, Economics, Real Estate, Civil Engineering, or Property Valuation or related real estate field

No experience is required but a background in real estate valuation will be an advantage

Good command of written and verbal Thai and English

Microsoft Office skills, especially Microsoft Excel

Having a driver's license is preferable
For Interns (2 persons for Valuation team and 2 persons for Research/Consulting team)
3rd year student in Real Estate, Finance, or Economics who is interested to work in an international real estate firm

Double degree in Real Estate and Finance is preferable

Good command of written and verbal Thai and English

Knowledge of statistics and financial analysis

Strong skills in Microsoft Office, especially Microsoft Excel

Good interpersonal and communication skills and a good team player